Can an Image Consultant Boost Your Business Worth?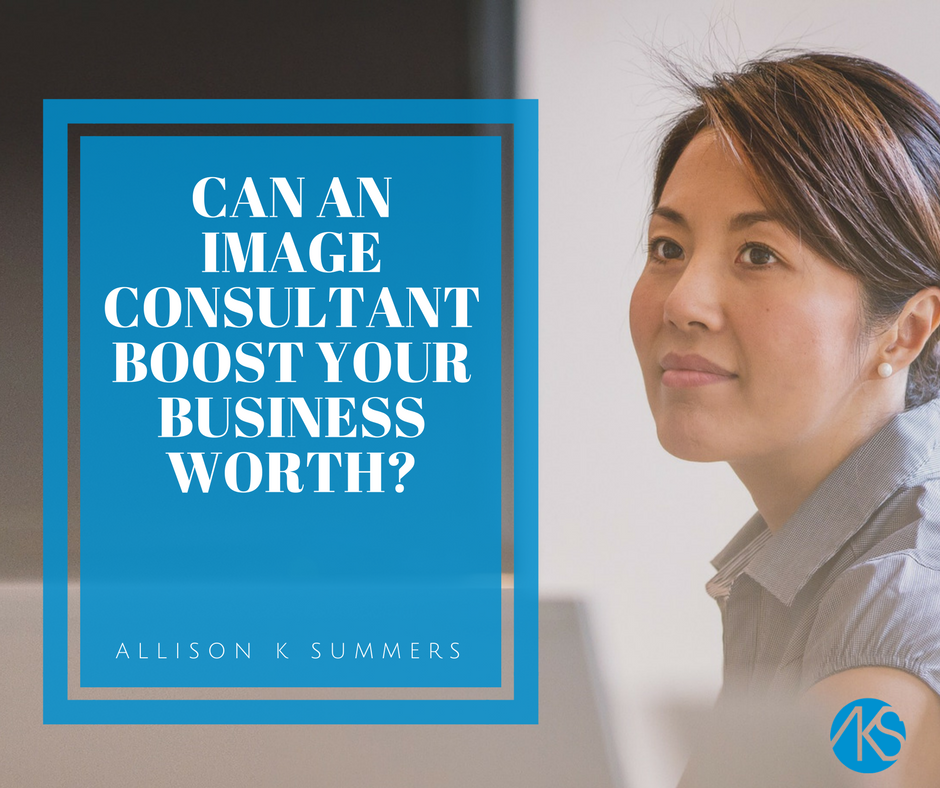 Life coaches move over – here come the image consultants. Half stylist, half personal presence coach, image consultants are the next big wave of indispensable resources elevating your career success. While image consultants are not new to top level executives, they are becoming more prevalent for the masses.
While working with an image consultant may be far down on your list of ways to boost your business success, consider this:
Humans are built to size each other up and instantly access whether the person before them fits in their tribe – will the first look at you garner invitations to the top 1% party?
Our choices reveal a lot about ourselves and the way we approach the world – even the decision to wear a belt, polish shoes or add-on jewelry offers key insight into how efficiently and effectively we will conduct business.
Social last a lifetime. Today we are projecting our personal brand around the world through Facebook, LinkedIn and Instagram and other platforms. People that are future employers, clients and business partners have the ability to formulate an opinion about who you are before you are ever even in the same room.
The old adages of 'project the job you want not the job you have' and 'dress one notch above the customer so they know they are paying for expertise' still hold true today.
It is clear that whether you are growing a business or on your way to the corner office personal brand presence counts.  This means it may be time to be honest with yourself and seek out an image consultant to:
Clearly view yourself the way others are seeing you
Course correct some of the poor habits you have slipped into
Revitalize your professional presence
Boost your self-confidence
When vetting an image consultant, be clear on what you are looking for and don't be shy to ask for references and price packages before making your first booking. Some of the services you may consider:
Executive presence and communications
Wardrobe and personal style
Etiquette consultation
Stage and camera coaching
On-site support for video and photo shoots
A good first visual impression combined with the right energy and presence will do wonders to make way for your message to be heard in those precious first second. And if you don't believe it, just look to the data that suggests humans today only have an attention span of eight seconds – which is one second shorter than that of the highly evolved goldfish who can maintain an attention span of nine full seconds.
Here's to your career success!
Comments
comments