Is Business Ready for the World of a Contingent Workforce?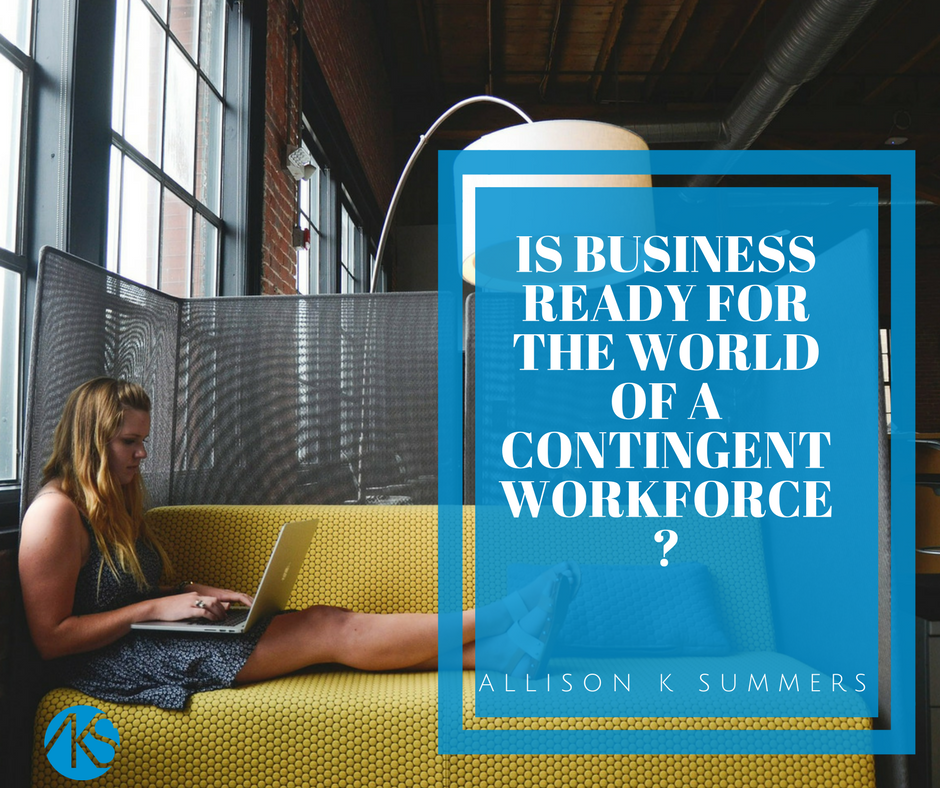 What do you think about this prediction? By 2030 only 9% of the US workforce will be permanent employees – meaning 91% of us will fall under the category of contingent workforce.
I had been thinking about this and wondering how my organization could move to a place where nearly all of my team was comprised of contingent workers. How does one practically manage the culture and quality of such a mix? Then, as luck would have it, I sat on a plane next to a senior executive at SAP who was also focused on the topic and shared with me about their latest software that would 'automate services procurement and external talent management' specifically for the wave of contingent/solopreneurs about to enter our offices. What followed was a great exchange on the evolving workforce and what was to come.
As a corner office leader, I recognize that we are moving closer and closer this economic model – and I can understand why. Anyone with a view from the top deals with the challenges of balancing budgets and managing costs associated with full time employees, such as:
• Trying to do more with less (um, are we about in year 30 of this business challenge aren't we?)
• The reality of overtime and payroll taxes
• Rising costs of benefits (please, someone solve healthcare already)
• Potential legal issues from terminations, unethical employee behavior, etc.
• Rate at which technology platforms and equipment for staff must be upgraded
• The costs of maintaining physical office space for each team member
As difficult as the above items can be, dealing with a contingent workforce model will bring new challenges. So, what will collaborations with solopreneurs really mean to things like:
• The culture of my company and brand
• Finding and vetting the right talent (or just grabbing anyone who is available when I need it)
• Excellence in customer service
• Ability to meet deadlines
• Security controls on file sharing, database and technology platforms
• Insight into a contractor's relationship with who they sub work out to and their control systems
• Cost of contract 'expertise' – will it ultimately drive up the cost per hour?
I don't have the answers to all of the above, but I know as a business leader I need to become prepared for this aspect of the #futureofwork. And because of things like this I will keep connecting with my network of CEOs and executives to ensure that I am doing all I can to lead my organization successfully into the future.
Are you confident you have built up the right network to help you with the #Futureofwork? If you could use some tips on expanding your connections in the human space and digital space, then pick up my book Connect to Influence or follow me here on LinkedIn and we can tackle leading in the future together.
#FOW #CEO #CEOLeadership #Business #Businesscoach #Corneroffice #WomeninBusiness #Connections #Networking #AcceleratedSuccess #ConnecttoInfluence #Management #BusinessTruths #BusinessTips #BusinessWisdom #Leadershipadvice #Influence Milliondollarmind #Speaker #keynote #sharethis
Comments
comments