7 Questions to Ask Yourself As You Are Goal Setting for 2018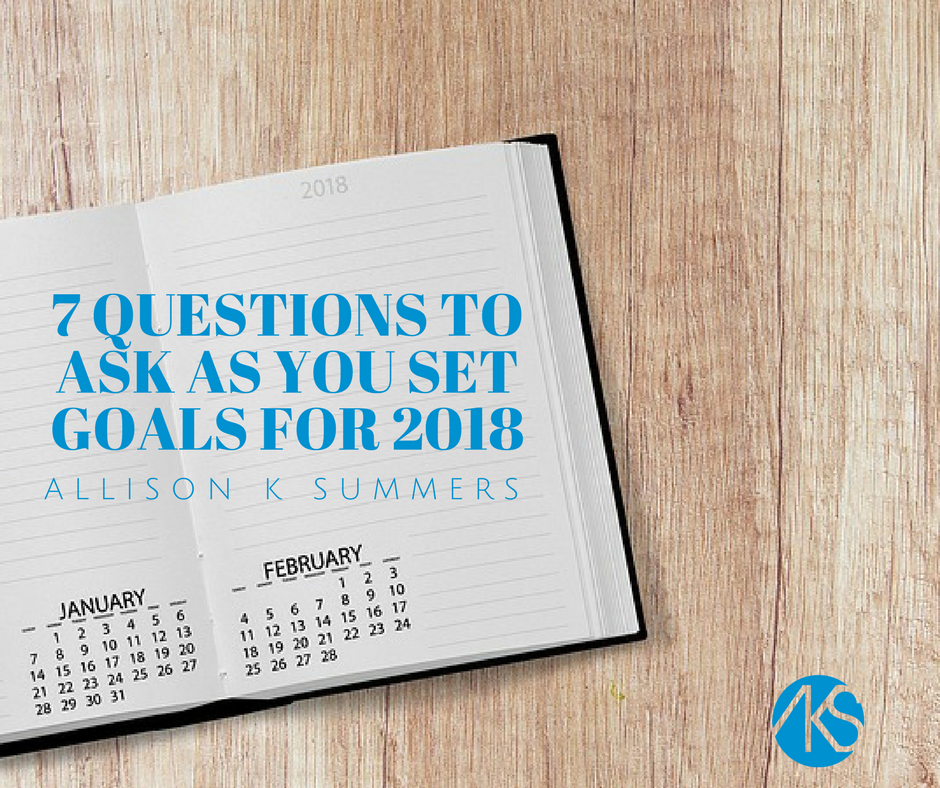 Accelerated success in 2018? Sounds great doesn't it? Get the right mindset and you'll attain success? Easy peasy. But no matter what everyone is selling you, you still have to generate actions that will lead you to the right results.
If you know me, you know I lead from the corner office, but I never step back from the edge. I work constantly to stay relevant, grow as a business leader and make new connections nearly every day. And making new connections is a big part of my 2018 goals.
In this crazy #FutureofWork environment where we need to watch business impacts of things like alogrithms, atomization, automation, augmentation and so on, your success (and avoidance of disruption and detours) requires building connections in both the human space and the digital space. To make giant leaps this year you have to commit yourself to strategies that will grow your connections and relationships and ultimately propel you from where you stand today to where you want to stand tomorrow. And, I am not talking about simple networking, this is about opening new economic opportunities, being hungry for the right power relationships and seeking to remain relevant so others will look to YOU in their time of need.
Building a dependable and diverse network is vital whether you are an entrepreneur, employer or professional on the rise. So, ask yourself these seven questions as you are goal setting for 2018:
1. You are taking the right actions to cultivate your community and nurture an ecosystem of future partners?
2. You are properly leveraging the digital space to remain connected and top of mind?
3. Do know how to turn on your 'CHARMS' to attract the right conversations when you enter a room?
4. Are you projecting the right executive presence so that when people do meet you they know right away that you are a person 'who gets it'?
5. Are you leveraging your network to fast track solutions and get ahead?
6. Are you doing the work on yourself, expanding your knowledge, preparing to compete and planning to win?
7. Have you set a budget to your goals – What are you willing to spend to meet new contacts, build relationships, improve your skills? What increases in opportunities and income do you expect in return? No business establishes annual goals without a business development budget, and you too should be sure you are setting aside funds for your own business development activities.
Connections are everything. Growing your business knowledge is everything. Being committed to be better tomorrow than you were yesterday is everything. Simply continually putting yourself out there is everything. Will you give it your everything in 2018? I know I will!
Looking for help on how to achieve theses types of goals? Pick up my book Connect to Influence or connect to me and let's set your course for 2018 together.
#Success #Successin2018 #CEO #CEOLeadership #Business #WomeninBusiness #Connections #Networking #Accelerated Success #ConnecttoInfluence #Management #Careergrowth #Careerstrategies #Careeradvice #BusinessTips #BusinessWisdom #Leadershipadvice #Influence
Comments
comments